Age restrictions for film and television are pure garbage and I'm here to tell you why. No, I'm not advocating for the 10 year old who wants to sneak into an R rated movie because it's, 'cool', however, I am advocating for those kids who are 10+, or simply a kid at heart, who want to indulge in a little harmless cartoon fun. What most crotchety old people out there seem to believe is that cartoons are for kids, but regardless of age at any time they're 'brain melting' and for the most part completely ridiculous. To this I say, yeah, some of them are ridiculous, but it all depends on the series you so choose to start watching. There are some cartoons out there that are devoid of any plot or depth or meaning, however, there are also cartoons out there with intense backstories, buildable characters, an overarching plot, not to mention absolutely beautiful backdrops, character design and just plain animation to boot. Cartoons now are far different than the ones you or I watched as kids, I'd even go so far as to say that since I was a kid cartoons have evolved to the point being capable of weaving real palpable stories. And yes okay, I will admit, some of the cartoons I watched as a kid were just plain nonsense. Here are just a few fairly recent cartoons that have made it on to mine (and many others) favourites list.
Steven Universe – A series that has hiatus after hiatus and still manages to contain an enormously large fan base, Steven Universe centers around Steven. Half boy, half magical space rock he along with the help of his friends and family, must grow up under the shadow of a woman whose passed that was once so strong, so secretive and so loving, his mother. The first season really didn't have anything to it, however, with each passing episode the plot thickens and the story gains more depth. With the introductions of other characters, many from his Mother's past, there's so much speculation and suspense in this series almost everyone in the fanbase has a different perception of at least one plot point throughout. Not to mention the series is a great example of different types of relationship one might come across in their lifetime, as well as different internal and external processes with grief. There's just a lot more depth to this series than most people give it credit for and I think that's a shame. (There's also a RPG console game coming out this year!)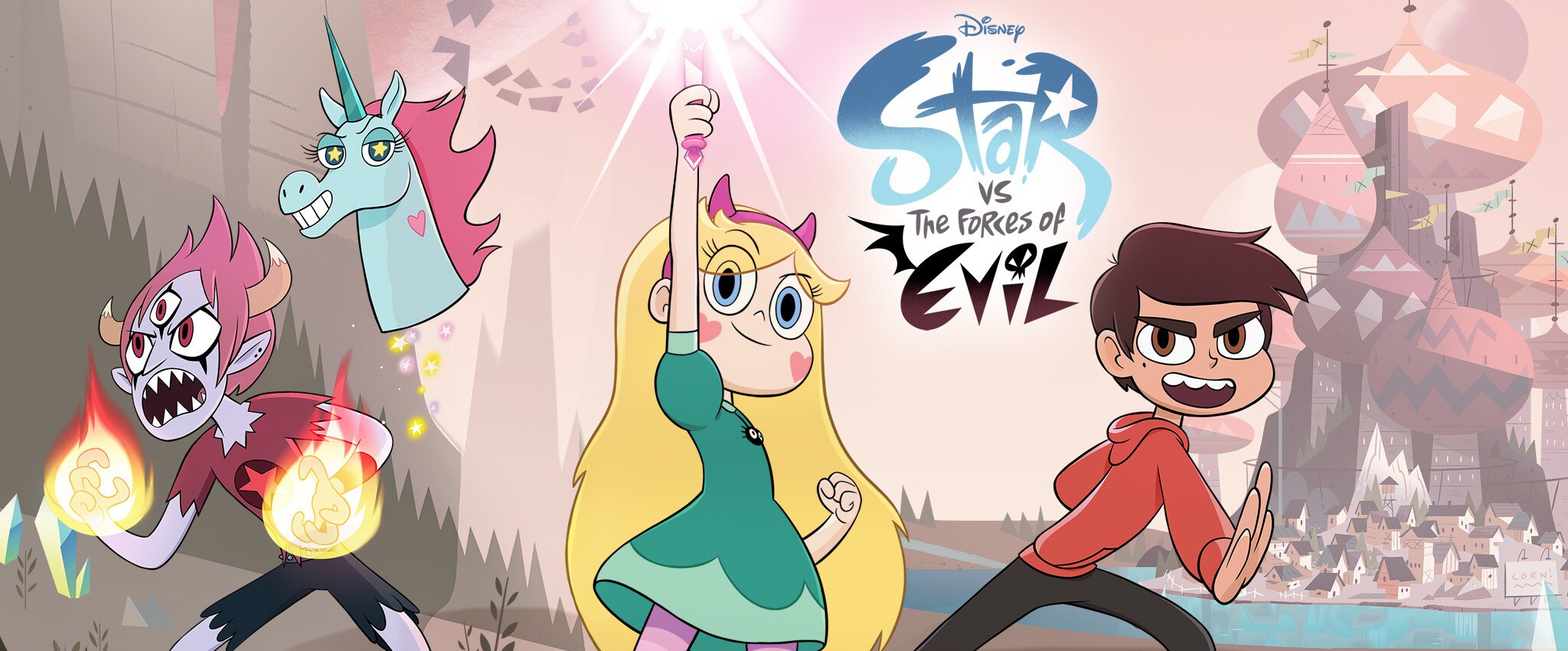 Star vs. The Forces of Evil – I originally started watching this series because I was interested in how an animation studio in America would take on the idea of a 'magical girl'. Needless to say over the past five seasons they have not disappointed. With a plot that centers around a girl from another dimension just trying to go about her life, combat evil doers, deal with heartbreak and loss and try to grow up to be the best princess (and queen) she can be, this series does an amazing job at honing in on the feelings and dilemmas that Star Butterfly comes across in her fictional lifetime. The world building writers and animators have only simply dipped into over the past season and a half is enough to pull anyone in and keep them interested until this latest plot arch finally comes to a satisfying end. This series is tied with Steven Universe for character design.

Gravity Falls – Who doesn't love a good mystery series? If you know me at all, you're aware of the fact that cryptozoology, conspiracy theories and paranormal phenomenon are completely my shtick. This series has all that AND amazing artists backing up every single scene. The amount of detail, time and dedication that went into every backdrop is absolutely amazing. Long gone are the days when animators would just throw up a simple city skyscraper doodle in the background, Gravity Falls has set the bar for conceptual setting creation for every single animation from here on out.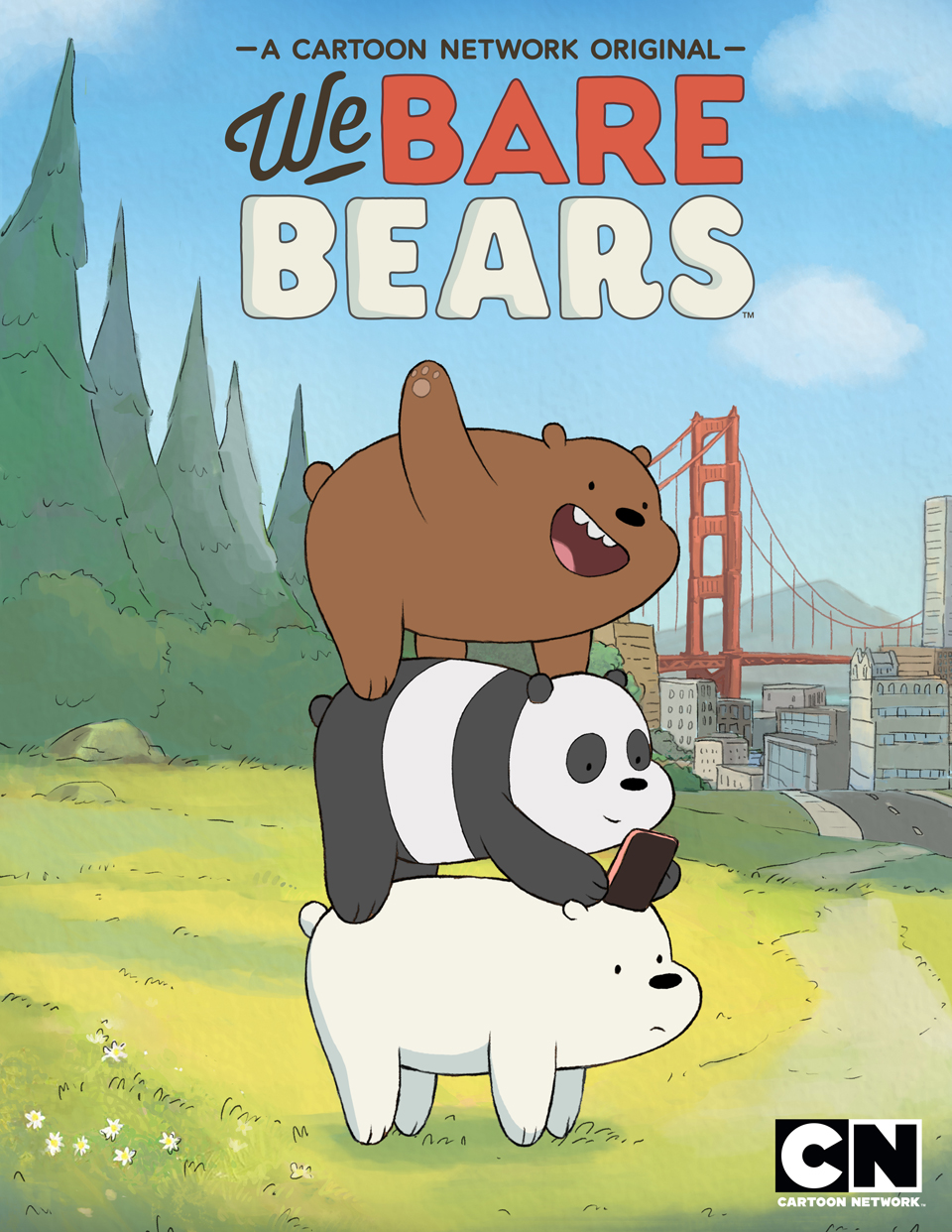 We Bare Bears – I'll be the first to admit that of the past three mentioned, this cartoon is still lacking in any cemented plot and has yet to boast much depth. HOWEVER it's just downright adorable! A series that centers around 3 bear brothers and their antics, I'm pretty sure it's mandatory for every generation to grow up with a bear cartoon. This is so obviously the next generations bear cartoon. I will say though, that where it lacks in depth it makes up for with representation. We Bare Bears strays away from having your everyday man as a background character or even side character, the inclusive nature of the program's character design is something that should be emulated in each and every series we show to kids.
Don't be shy! Tell me what your favourite cartoon is, whether it's new or not! Nothing wrong with an adult relaxing and enjoying some kids TV.